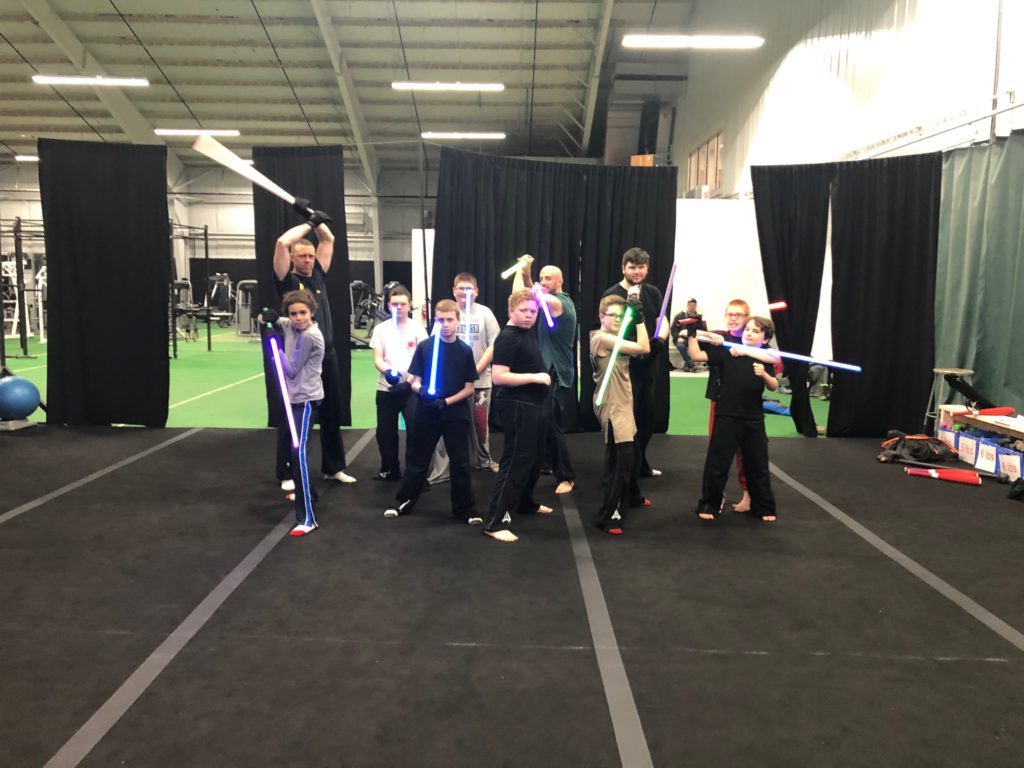 Join Us For Class
Locations and Schedule

Saturday:
Order of the Knights Randiant:
Clan of the Windrunners 10:00am-12:00pm
Clan of the Lightweavers 10:00-11:30am
Tuesday:
Clan of the Stonewards 7:00-8:00pm
Order of All Saints:
Thursday:
Clan of the All Saints 2:30-3:30
Elmira Fitness Center
192 Daniel Zenker Drive
Big Flats, NY
Email: fingerlakes@ludosport.net
Costs:
Youth:
1 hour, $60 per month
(Discovery Class $15)
Adult/young adult
1 1/2 – 2 hours, $75 per mont
(discovery class $20)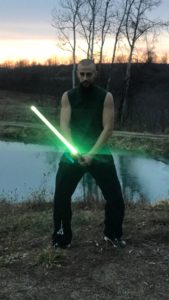 Jeremy Keller – Form 1 Instructor
Jeremy has always been into sports, and continued that theme as an adult, becoming a coach in various sports including gymnastics, ninja warrior, and personal training.  An avid outdoorsman, rock climber, father, and role model for many, many children he has coached over the years.  He has been practicing Ludosport since the middle of 2017, and is always trying to move forward, to reach out to new people, to change the world for the better.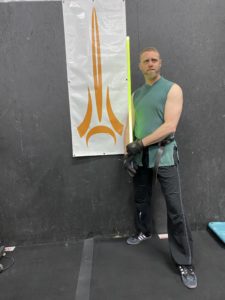 Rob Zollinger – Form 1 Instructor
I am Rob and I am a journeyman lineman in I.B.E.W. 1249. I recently retired from the Army Reserves after 21 years of service. I started training in martial arts at age 14. I have a Brown Belt in karate, a green belt in Tae Kwon Do, I have dabbled in boxing and I was an Army Combatives Instructor. Two years ago I discovered light saber combat and it has been my passion ever since. Not only do I love to compete, but I really love to bring the best out of other students and competitors. My prior training gives me a different perspective and helps me push what light saber combat can be. Join me on this journey and see where light saber combat can take you.