Join Us For Class
Locations and Schedule
Virginia Beach, VA
Information coming soon
Email: tidewater@ludosport.net

Due to the ongoing pandemic, no classes are currently being held.
We apologize for the inconvenience and ask that you check back regularly for updates.
About us
The Tidewater Club was created when friends Erin Franklin and John Schares joined together during a transitional time in the U.S. and is the largest School in America. It is also the first to offer Course Y (an introduction to advanced forms including dual wielding and saberstaff) in the country.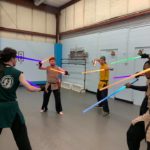 Local Events
Events postponed due to COVID-19
National Events
Events postponed due to COVID-19
Erin Franklin
Form I, Form II, Course Y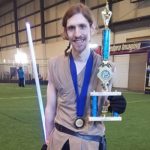 John "Pan" Schares
Form I, Form II, Course Y